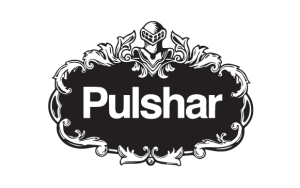 Pablo Bolivar and Sergio Sainz Vidal, "Aphro", two Cantabrians based in Barcelona, have been dropping musical eclecticism into their project "Pulshar" since 2007, the year of their debut EP Babylon Fall Collection—a compendium of free-floating melodies in the style of Rhythm & Sound dub tech, with a clear Jamaican influence and "dream pop" sensibility. Well-received, the album marked the beginning of the band´s career.
A few months later, the four tracks of Babylon Fall Collection were added to complete the LP, Brotherhood (released by Phonobox in 2008). The LP features numerous remixes including "Nospheratu," reworked by the godfathers of the Detroit music scene, Echospace. When the album reached the ears of German label, Desolat (founded by Martin Buttrich and Loco Dice), it led to the release of their next album, Inside (Desolat, 2010), a significant evolution in the duo´s style. The dub pulse continued to dominate, but the personality of each track is expanded. One standout quality of Inside is its diversity, which makes room for reggae ("Empty Suitcase/Stepping Stones"), electronic pop ("Distant Fire," "Da Creator") house ("Montparnasse") and downtempo ("California State of Mind," "STARS," and "United States Of Pulshar"). Also included is "Above The Wall," a subtle nod to Michael Jackson´s "Off The Wall." The album was appeared on several lists highlighting outstanding albums of the year.
The promotional tour for Inside allowed the band to come into contact with larger venues and this live experience influenced their sound. Directly taking part in scenes such as theatres and chill zones, where they could develop more ambient sounds, resulted in the production of "Europe Ist Eine Insel/Europe is an island " (2012) a beautiful five-act piece composed for a theatrical performance (released on Pulshar´s own label, Avantroots, as a free download).
This was followed by the hypnotic 12″ Different Drum (Desolat, 2013), where a more powerful and muscular dance sound was given the green light, in addition to techno influences and a taste for percussion: Deep house on "She's Got A Ticket," (a sort of Tracy Chapman cover) and "Dream When It 's Wrong," and lysergic techno on "So Tired" and "Wasting Time" (feat. Loco Dice). The title track, "Different Drum," like their song "Distant Fire" from Inside, is reminiscent of electronic pop bands of the 80s.
Amongst Pulshar´s influences you'll find Burning Spear´s "Any River" next to The Stranglers "Golden Brown," with Danny Hensworth/Lee Perry´s "Mr. Money Man," alongside samples of Serge Gainsbourg, Scientist, Raphael, Tonto's Expanding Head Band, Alice Coltrane, Jefferson Airplane and more. Also, being self-professed creators of "soundtracks for mental states," their releases are often indebted to cinema. Traces of Godard (intro Montparnasse 2:00 a.m.), Kubrick (intro of "Skull Girl"), Mad Men ("She´s Got A Ticket"), and the aforementioned "Nospheratu" are weaved into the pair´s musical direction.
Pulshar continues to be prolific with their upcoming 2014 release Blood & Mathematics (Desolat), which features the song, "Better than Tears" a track of intimate atmosphere, naked production, and prominent vocals—hinting at an even deeper and darker album than its predecessors